Medical marijuana is legal in 29 states.  Despite the ever-growing popularity at the state level, there is still a tremendous stigma associated with the use, sale, and cultivation of marijuana.  (We have Reefer Madness to thank for most of that).  Well today, is the start of a new chapter…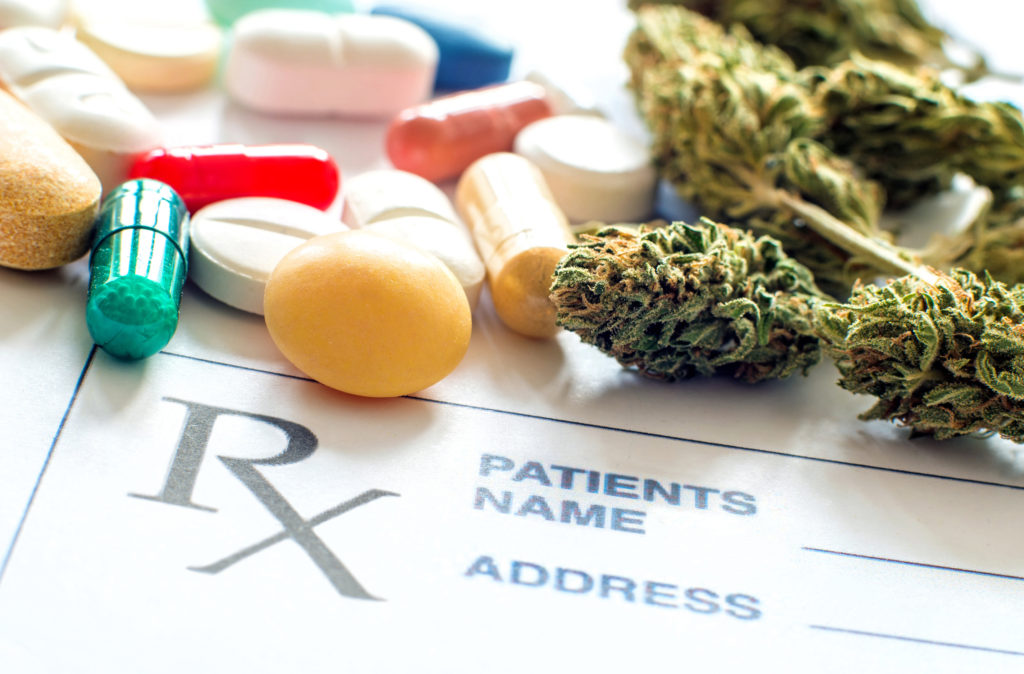 Today, the FDA approved the first ever plant-derived cannabis drug – Epidiolex.  Epidiolex is an epilepsy drug approved for use in patients with Lennox-Gastaut syndrome and Dravet syndrome.  They are both severe forms of epilepsy that affect very young children – some of which experience dozens of seizures every day.  These seizures result in significant developmental delays and can even lead to death.  Families affected by these diseases have been left with no hope and often sought out medical marijuana for help.  Some of them (as seen in the CNN documentary "Weed") saw significant improvement but were often left having to uproot their lives in order to move to a state with legalized medical marijuana.  Even if they did manage to get access to it, they still were left with trial and error exercises regarding what form to get it in, the best way to administer the medicine, and how to determine the proper dosage.
GW Pharmaceuticals has now made history.  These families, desperate to find an answer, now have one.  They will no longer have to worry about how to get their miracle drug because they'll be able to go to their local pharmacy and pick it up.  They will no longer have to determine the appropriate dosage for their 3-year old and risk giving too much or too little because the dosage will be on the bottle.  They no longer have to worry about if the medicine they are giving their child is safe and effective because GW Pharmaceuticals has proven that for them.
"Validation of the science of cannabinoid medicine."
-Justin Gover, CEO of GW Pharmaceuticals
Epidiolex went through all of the necessary clinical trial phases including 3 randomized, controlled Phase 3 studies.  The most common adverse reactions were sleep issues, decreased appetite, diarrhea, rash, and infections.  Significant improvement (greater than 50%) was seen in the number of seizures that patients experienced compared to the placebo.
Results of these studies and approval of this drug marks a transformational day in the cannabis industry that could have huge implications:
The DEA now has 90 days to reschedule Epidiolex since it is currently considered a Schedule I drug. Epidiolex is the brand name of cannabidiol (CBD) as a pharmaceutical product.  Rescheduling CBD means that there is evidence that the drug has medical benefit.  Furthermore, it would make CBD more accessible for clinical studies that would assess efficacy against specific indications, dosage, and adverse events.
Dispensaries with CBD would have access to the banking system and finally be allowed to run their business just like any other reputable company.
Cannabis manufacturers/processors could seek FDA approval for more indications, further giving the public medicinal options that have never been available before.
Pharmaceutical companies could use their established systems and processes to overtake or buy-out cannabis manufacturers in order to begin profiting from a new class of medicine.
It starts to eliminate the stigma associated with cannabis and helps to bring light to the curative nature of the plant.
Duncan Life Sciences will be following the fall-out of this milestone and be sure to keep you updated on what is expected to have wide-ranging impacts.  Stay tuned!
Congrats to GW Pharmaceuticals on this huge accomplishment!
#OwnYourHealth